Transnational Meetings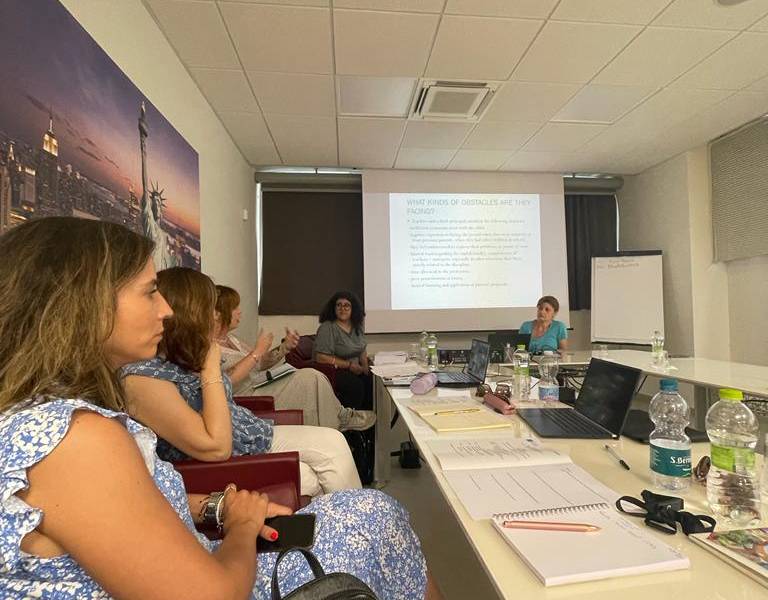 1st TRANSNATIONAL MEETING
The 1st transnational meeting happened in Giulianova, Italy, with the aim of discussing the results of Focus Groups with teachers and parents; co-designing the playbook for home visiting; deciding on the graphic identity of the project as well as on its communication.
2nd TRANSNATIONAL MEETING
The 2nd transnational meeting was in Águeda, Portugal, where the project partners presented the situation point on Project Results 1 and 2. It was also the moment to discuss about the Project Result 3 and the next steps to take in the implementation.